---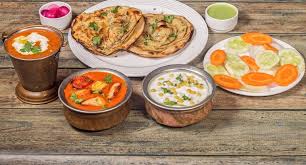 Vadodara is known for its cultural heritage as we as serving delicious aromatic cuisines. If we look around we find cuisines from continental to kathyawadi, but when it comes to Punjabi food, Barodians have a special place in their hearts as well as stomach. Not only Barodians love Punjabi cuisine but they also adore it like it's their own. So here are some amazing best Punjabi cuisine Restaurants in Vadodara where delicious delicacy are served straight from the tandoor.
---
LIST OF BEST PUNJABI FOOD RESTAURANTS IN VADODARA:
---
1)Spice Nation
---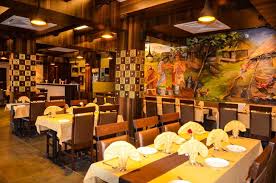 Spice Nation provides you with tempting Punjabi cuisine along with proper hygiene. Chef's paneer platter tastes great with a lemon mojito. Apart from this, this restaurant also provides you with banquets and rooftop to celebrate your special occasions with loved ones at affordable rates.
Address: 1st Shisha Square, Makarpura Rd, Opp.Bhavans School, Manjalpur, Vadodara, Gujarat 390009
---
2)Vatika-Inn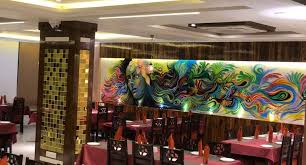 Vatika-Inn serves its Punjabi cuisine with a Mughlai touch which adds uniqueness to its pattern. The friendly staff always greets you with a smile which spreads positivity in the atmosphere. Rates are also pocket friendly. Unlimited Gujarati and Punjabi thali not only fill our cravings but also saves some in our pockets.
Address: Opposite Bhavans School, near carnama, Manjalpur, Vadodara, Gujarat 390010
---
3)Dawat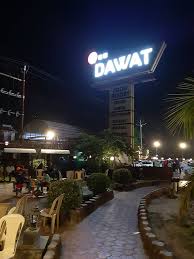 One of the oldest and finest Dawat Restaurant serves Punjabi food with its own indiness. You will simply fall in love with its variety and aromatic dishes which provides satisfaction to the taste buds. Punjabi khichdi and Rajwadi kadhi are worth trying here.
Address: Lalbagh Rd, Opposite Shreyas School, Manjalpur Naka, ShreePalli society, Manjalpur, Vadodara, Gujarat 390011
---
4)Flavor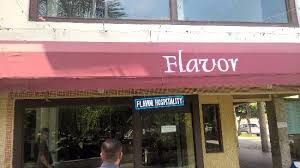 At Flavor, you can connect with the real Punjab and its food. Great ambience and staff service will be worth spending your precious time with your dear ones. Here you can surely enjoy garlic cheese naan along with veg makhanwala which is served in 3 gravies. It also has an authentic banquet for celebrations.
Address: Status Enclave, Makarpura Rd, Near Akashvani, GIDC Industrial Area, Manjalpur, Vadodara, Gujarat 390009
---
5)Silver Spoon Restaurant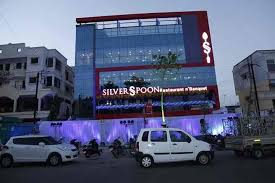 Situated on the inside of the main road, this restaurant provides the best Punjabi food and it also provides various complementaries too. Rates are a little higher compared to others but it's worth trying for.
Address: 1st Floor, Mebal Plaza, Vrajdham Mandir Road, Opposite Sports Complex, Shivam Society, Manjalpur, Vadodara, Gujarat 390011
---
6)Blue Lagoon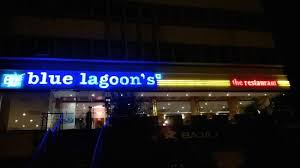 Blue Lagoon serves hot Punjabi food along with chilled mocktails. The spiciness of Punjabi food and tanginess of mocktail walks hand in hand which gives the perfect blend of taste. Staff is also efficient. Dal makhani served in sizzler platter along with kulcha cuts is worth trying.
Address: 1 & 2 Sai Rutu Complex, Tulsidham Saraswati Cross Road, Raj Nagar, GIDC Industrial Area, Manjalpur, Vadodara, Gujarat 390010
---
7)Nimantran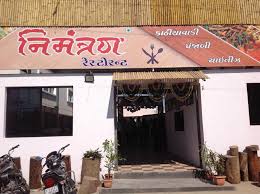 Nimantran Restaurant serves Punjabi, Kathyawadi and Chinese cuisine at very reasonable rates. It has an outdoor garden and playing area which adds to the beauty of this place. If you are planning to visit, then do try Paneer Angara along with jeera rice served in red gravy.
Address: Susen Tarsali ring road, Tarsali, near essar petrol pump, Vadodara, Gujarat 390009
---
8)Lucky Restaurant
In the industrial area, it is the most prominent place which serves hot paneer and naan along with special Amritsari lassi. You can also try rajma chawal along with Punjabi pickle to satisfy your taste buds. Rates are appropriate according to the area and the staff is hardworking too.
Address: 277, Jupiter Rd, Makarpura GIDC, Makarpura, Vadodara, Gujarat 390010
---
9)Silver Restaurant
One of the finest situated in a prime location of the town. It serves Punjabi, Chinese and Italian cuisine. The staff is perfect and it also has theme-based salads and its paneer makhani is to die for. Do try parrot salad along with spicy masala papad, it is one of the most unique specialities of this place.
Address: SILVER COIN complex, Opp Bhavan School, vadodara
---
10)White Potato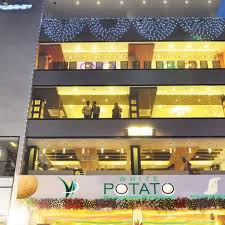 This two-storey restaurant provides great Punjabi aromatic food and its interior is too peaceful. Privacy is given the main importance here. Have you ever tried 4 gravies in one platter? If not, then please visit here. Rates are a little high but visiting once will do no harm.
Address: 4 G.E.B road shrenik park char rasta, Rajnagar Society, Vadodara, Gujarat 390020
---
Read More: Popular Punjabi food Restaurants in Surat for must try
---
11)Status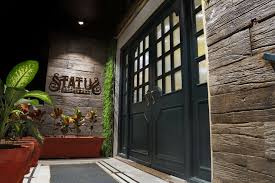 Ever felt the joy of sitting and eating in an art exhibition? Visiting status will make you feel the same. Punjabi food along with an artistic vibe is just the perfect combination of Picasso and Ranveer Brar.
Address: Ellora Park Main Rd, Atma Shraddha Society, Subhanpura, Vadodara, Gujarat 390023
---
12)New Alka

Serving kullad chai along with hot Punjabi food is their speciality. The obedient staff serves from starters to desserts in a very unique manner. 3 layer paratha served with dal tadka is worth trying here. It also provides a great ambience and service.
Address: Old Padra Road Near Vraj Square, Vadodara, Gujarat 390015
---
13)Havmor Restaurant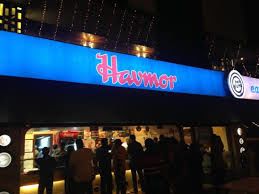 Pioneer of serving karari roomali roti in the hotel industry. Crispy karari dipped in paneer balti gives finger smacking flavour. Havmor also served various types of dessert sundaes served in a sizzling cone. The Interior is too classy and the staff is also well mannered.
Address: Plot No. 56, Old Padra Rd, Near Rock Star Circle, Punit Nagar, Society, Vadodara, Gujarat 390007
---
14)Jassie-de-Parathe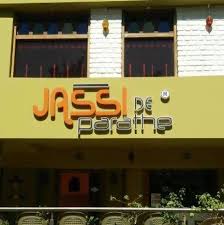 Serving 100 types of paratha with many types of paneer gravies, this hotel deserves a special place in our hearts as it servers the most authentic Punjabi food along with rajma and chole. Do try chilli aloo paratha along with garlic mint chutney.
Address: Shop 4 Shivalay Flats, Lane, Old Padra Rd, next to Maruti Nandan Lion Hall, Vadodara, Gujarat 390007
---
15)Mirch Masala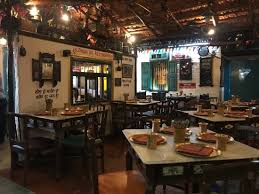 The only restaurant in town serving unlimited Punjabi meal with includes soups, chats, starters and main course along with deserts at very reasonable rates. This place is perfect for the ones who are willing to spare enough timing along with their people.
Address: 2, Subhanpura Rd, Gorwa, Vadodara, Gujarat 390003
---
16)Bhagyodaya Restaurant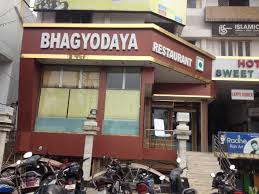 This restaurant has left its marks since its inception. Its Paneer handi is worth trying along with Garlic Missi roti. The restaurant is very clean and spacious too. One of the oldest and modest I can say.
Address: Saffron Complex, Sayajibaug Rd, Campus Corner, Jayesh Colony, Fatehgunj, Vadodara, Gujarat 390002
---
17)Bawarchi Kitchen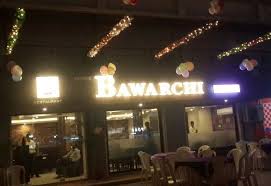 Located in the exterior of Vadodara, the Bawarchi kitchen gives its best serving yummy Punjabi food along with its other delicacies like jalebi rabdi, suterfeni chat, ras malai korma and my personal favourite oreo kulfi.
Address: Avishkar Complex,Old Padra Road,Vadodara,39020, Old Padra Rd, Haripura, Vadodara, Gujarat 390020
---
18)Hariyali Restaurant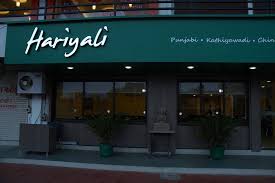 The best part of this restaurant is it has outdoor sitting along with live music, which is way charismatic in this stressful era. One can enjoy here delicious Punjabi cuisine and great radiation of music. Hariyali dum biryani served with boondi raita is to die for.
Address: Vrundavan Heights Near Parivar Char Rasta, Waghodia Rd, Vadodara, Gujarat 390019
---
19)Kabir's Kitchen
This restaurant only serves a buffet. The buffet is also quite delicious and it has a pretty spacious arrangement too. Mostly it is self-service, but the staff is also very helpful.
Address: Concorde Building, RC Dutt Rd, Aradhana Society, Opp, Alkapuri, Vadodara, Gujarat 390020
---
20)The Secret Kitchen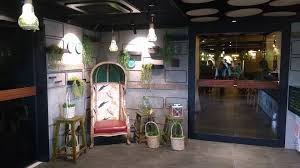 Nothing is secret here, its kitchen is open for all. Here you can show your cooking skills as well as can get your customized dishes prepared. Punjabi food here is so eye-catching and mouth-watering that it leaves a forever imprint on its customers. If you ever get a chance to visit, do try grilled Paneer Angara.
Address: 2nd Floor The Emerald Complex No.201-203 Race Course Road, Near, Chakli Circle, Vadodara, Gujarat 390007
---
Some of the other Best Punjabi food serving Restaurants in different areas of Vadodara are:
---
Sayajigunj
1)Regal
Address: GF-1&2, Siddhivinayak Complex, opp. Railway Station West, Alkapuri, Vadodara, Gujarat 390007
2)Vanity
Address: Dhanvantari Complex, near Sardar Patel Statue, Opposite M.S. University, Sarod, Sayajiganj, Vadodara, Gujarat 390005
---
Alkapuri
1)Anjoy
Address: 85/A, BPC Rd, Behind Gamthi Complex, Sampatrao Colony, Alkapuri, Vadodara, Gujarat 390005
2)Swagat
Address: E/13-16 Kashi Vishweshwar Complex, Jetalpur Rd, Alkapuri, Vadodara, Gujarat 390007
---
Sama
1)Oakleaf
Address: Prasang Party Lot, # 1st Floor, Next to Ambe School Siddharth Annexe Complex Sama-Savli Road Opposite To, Amit Nagar, Karelibagh, Vadodara, Gujarat 390024
2)Royal Punjab
Address: Satva avenue near Sama Talab, near AVSAR party plot, Vadodara, Gujarat 390005
---
Tarsali
1)Annapoorna
Address: 2, Susen – Tarsali Ring Rd, GIDC Industrial Area, Manjalpur, Vadodara, Gujarat 390010
2)Punjabi Tadka
Address: Beside Annapurna Corner, nr. Anand Baug Society, Anand Baug Society, Tarsali, Vadodara, Gujarat 390010
---
---
Image Source: Google
---
---
Related posts