Are you a Delhite wondering why all the liquor shops are shut down on the 15th of August? Or are you wandering on the streets of Mumbai on 26th January in search of classy drinks to quench your thirst but can't find any store open? Here is the reason why you just can't hang out with your pals in Delhi and Mumbai on National holidays without a prior stock of liquor. In India, including Delhi and Mumbai with the first month of every year comes with a list of dry days for the year.
Dry days generally refer to those specific days of the year where the sale of liquor is prohibited by the government in a particular state though its consumption is permitted. They generally take place during major national holidays that is during the times of nationwide celebrations. Festivals and occasions such as Republic Day, Gandhi Jayanti and other folk celebrations like Holi are some of them and are also imposed before or during elections since these are also considered 'festivals of democracy. Though the list of numbers and dates of dry days varies in different states, states like Gujarat, Mizoram, Bihar and Nagaland have been declared dry state where the sale of liquor is completely prohibited throughout the year.
No liquor that too on festive holiday!? Yeah, that's a matter of sigh, I understand! More like Jag soona soona lage feeling. :/ But even though dry days are the only days nobody is looking forward to, we know important it is to note down these essential dates and be prepared for them in advance.Hereby, is a list of all the dry days in Delhi and Mumbai throughout the year to help them prepare in advance and stock the bare necessities of your life!
---
Delhi Dry Day List of 2021: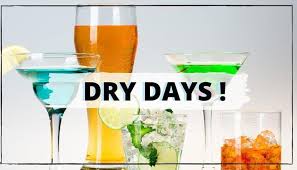 ---
JANUARY, 2021: Delhi will see 3 Dry Days in Delhi
14 January, Thursday: Makar Sankranti
26 January, Tuesday: Republic Day
30 January, Saturday: Martyrs' Day
---
FEBRUARY, 2021: Delhi will see 1 specific Delhi Dry Day and 1 nationwide Dry Day
19 February, Friday: Chhatrapati Shivaji Mahavir Jayanti
27 February, Saturday: Guru Ravidas Jayanti
---
MARCH, 2021: Delhi will see 3 dry days
8 March, Monday: Swami Dayanand Saraswati Jayanti
11 March, Thursday: Maha Shivratri
29 March, Monday: Holi
---
APRIL, 2021: Delhi will see 4 Dry Days
2 April, Friday: Good Friday
14 April, Wednesday: Ambedkar Jayanti
21 April, Wednesday: Ram Navami
25 April, Sunday: Mahavir Jayanti
---
MAY, 2021: Delhi will have 2 back to back Dry days in Delhi
12 May, Wednesday: Eid ul-Fitr (begins)
13 May, Thursday: Eid ul-Fitr (ends)
---
NOTE: June 2021 will see no dry days in Delhi
---
JULY, 2021: Delhi will see Dry Day on:
24 July, Saturday: Guru Purnima
---
AUGUST, 2021: Delhi will see 3 Dry Days
---
10 August, Tuesday: Muharram
15 August, Sunday: Independence Day
30 August, Monday: Janmashtami
---
SEPTEMBER, 2021 will see 1 Dry Day in Delhi
10 September, Friday: Ganesh Chaturthi
---
OCTOBER, 2021 will see 4 Dry Days in Delhi
2 October, Saturday: Gandhi Jayanti
15 October, Friday: Dussehra
18 October, Monday: Eid-e-Milad
20 October, Wednesday: Maharishi Valmiki Jayanti
---
NOVEMBER, 2021 will see 4 Dry Days in Delhi
4 November, Thursday: Diwali
14 November, Sunday: Kartiki Ekadashi
19 November, Friday: Guru Nanak Jayanti
24 November, Wednesday: Guru Tegh Bahadur's Martyrdom Day (Delhi, Punjab)
---
DECEMBER, 2021 will see only 1 Dry Day in Delhi
25 December, Saturday: Christmas
---
Mumbai Dry Day list of 2021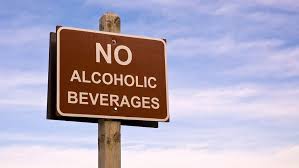 ---
January 2021 will see 3 dry days in Mumbai
---
14 January: Makar Sankranti
26 January: Republic Day
30 January: Mahatma Gandhi Death Anniversary, aka Shaheed Diwas
---
February 2021 will see 2 dry days in Mumbai
19 February: Chhatrapati Shivaji Mahavir Jayanti
27 February: Guru Nanak Jayanti
---
March 2021 will see 3 dry days in Mumbai
8 March: Swami Dayanand Saraswati Jayanti
11 March: Maha Shivratri
29 March: Holi
---
April 2021 will see 4 dry days in Mumbai
2 April: Good Friday
14 April: Ambedkar Jayanti
21 April: Ram Navami
25 April: Mahavir Jayanti
---
May 2021 will see 3 dry days in Mumbai 2 of which are back to back
1 May: Maharashtra Day (Maharashtra)
12 May: Eid Ul Fitr (begins)
13 May: Eid Ul Fitr (ends)
---
NOTE: June 2021 will see no dry days in Mumbai
---
July 2021 will see 2 dry days in Mumbai
20 July: Ashadi Ekadashi (Maharashtra)
24 July: Guru Purnima (Delhi, Maharashtra)
---
August 2021 will see 3 dry days in Mumbai
10 August: Muharram
15 August: Independence Day
30 August: Janmashtami
---
September 2021 will see 2 dry days in Mumbai
10 September: Ganesh Chaturthi
19 September: Anant Chaturdashi (Maharashtra)
---
October 2021 will see 5 dry days in Mumbai
2 October: Gandhi Jayanti
8 October: Prohibition Week (Maharashtra)
15 October: Dussehra
18 October: Eid-e-Milad
20 October: Maharishi Valmiki Jayanti
---
November 2021 will see 4 dry days in Mumbai
4 November: Diwali
14 November: Kartik Ekadashi
19 November: Guru Nanak Jayanti
24 November: Guru Tegh Bahadur's Martyrdom Day (Delhi, Punjab)
---
December 2021 will see 1 dry day in Mumbai
---
Liquor Liquor everywhere, not a single drop to drink! Unfortunately, this does become a reality for all Mumbai and Delhi people if they are not well prepared for doomsday, oops I mean dry days in their cities. Their association with the holidays can never be broken, but to all my drunk buddies, just remember:
"Try try but don't cry,
Plan your stuff and then get high,
But do remember with a sigh,
Certain dates are just too dry,
Whether it Delhi or Mumbai
read the list before you die!"
---
Image Source: Google
---
---
Related posts