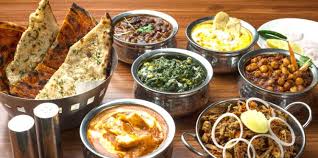 If you ask any Amdavadi about his life motto, all he'll say is "khavanu, peevanu ane jalsa karvanu!" Afterall who is a true Ahmedabadi without a food restaurant at every 2 meters of the distance around him? Starting from Punjabi Chola kulcha to Daal Makhni cooked overnight, you'll find every next corner of the street of Ahmedabad occupied with amazing food outlets. So are you the one craving for some delicious Punjabi food outlets in Ahmedabad? Here is a list of some of the most popular and must-try Punjabi Food Restaurants in Ahmedabad that will gasp the awe out of you!
---
LIST OF POPULAR PUNJABI FOOD RESTAURANTS IN AHMEDABAD:
---
1)Jassi de Parathe, Vastrapur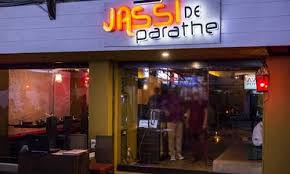 With multiple branches across Ahmedabad, Jassi De Parathe serves a variety of authentic Punjabi Paratha platters accompanied with dahi and achaar! The ambience of the Punjabi restaurant gives a typical Dhaba feeling best suited for family dinners and heavy breakfast lovers. Apart from this the restaurant also offers complete Punjabi thali with a variety of Roti and sabzi. A large Patiala Lassi glass is a must at Jassi de Parathe to fill you up to the neck!
Address: Shop 28, Sardar Centre, Vastrapur Road Opp. Vastrapur Lake, Vastrapur, Ahmedabad, Gujarat 38001
---
2)1944 by Havmor, Sindhu bhavan road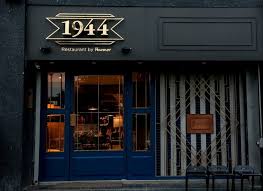 Havmor, being a trusted brand of Ahmedabad for years, recently came up with an amazing Punjabi food outlet located at the restaurant hub of the city. With a spacious interior and aesthetic sitting arrangements, it is a perfect match for not only Punjabi starter lovers but even a variety of cuisines like Chinese and Continental. Also being an outlet of an ice-cream making company, the restaurant is brilliant in making finger-licking desserts!
Address: Ground Shilp Aaron Building, 1234, Sindhu Bhavan Marg, A Block, Ahmedabad, Gujarat 380054
---
3)Saffron, Navrangpura
Being a branch of the world-famous Sankalp restaurant, Saffron serves typical North Indian Punjabi food in the most convenient manner. With a very sober Menu, the restaurant makes it easy for the customers to select basic Punjabi Sabzi and Roties. Mix sizzler starter is a savouring dish that can excite your taste buds and increase your appetite within seconds! Another twist in the serving comes from the complimentary ghee Khakhra dish served before food, clubbing Punjabi and Gujarati cuisines in the most creative way!
Address: 6 Sankalp Square 2 Netaji Road Vijay Cross Road, near Kalgi, Ellisbridge, Ahmedabad, Gujarat 380007
---
4)Mirch Masala, S.G. Highway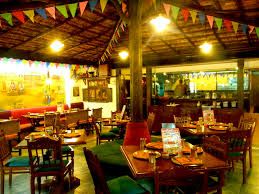 With multiple branches in Ahmedabad, the Punjabi restaurant is famous for its extremely dramatic Bollywood style ambience! Serving both vegetarian and Non-vegetarian Punjabi food, the restaurant literally makes you sit and chat with poster figures of Bachchans, Khannas and Kapoors while having a plate of delicious Jalebies in one hand! As the name suggests, with the real tadka of Mirch and Masala, you can embrace your taste buds with some of the most mouthwatering Punjabi cuisines here, be it Chhole Bhature or Garlic Naan.
Address: Shop 102, First Floor, Silver Radiance Building, Sindhubhavan Marg, near pakwan, AEC Char Rasta, Bodakdev, Ahmedabad, Gujarat 380054
---
5)Legends of Punjab by Pepperazi
Legends of Punjab is an extremely creative and well-designed outlet that lures customers not only for its tasty and delicious dishes but also pleases them visually with its solid Punjabi theme. Paneer tikka Methi Garlic and charcoal paneer makhani are too yummy to be swallowed and has been a contemporary attraction for the Punjabi food-loving sector! The name clearly resonates with the dishes the restaurant serves – THE LEGENDS OF PUNJAB!
Address: Shop 102, First Floor, Silver Radiance Building, Sindhubhavan Marg, near pakwan, AEC Char Rasta, Bodakdev, Ahmedabad, Gujarat 380054
---
6)Kailash Parbat, Sindhu Bhavan Road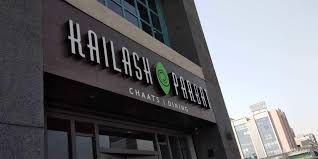 Restaurant of the elite as you may call it, Kailash Parbat is the centre of attraction for its extremely classy and professional serving style! You just can't get away with how they serve food in the most creative and innovative manner. Not only Punjabi food lovers but one can literally bring fans of any cuisine to this remarkable space! The restaurant is available at various places and its Mirchiwali Aloo is a must-try!
Address: G 7 Silver Radiance, Pakwan Cross Road, Sindhu Bhavan Marg, Ahmedabad, Gujarat 380054
---
7)Nini's Kitchen, Prahladnagar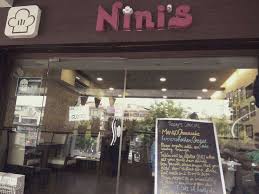 Nominated for times food times award thrice in a row, Ahmedabad is blessed to have a restaurant that servers Punjabi cuisines in their most authentic form. It has a very vibrant and contemporary ambience, giving it a super cool look! What makes this food outlet stand out from the rest is its subtle taste. Its innovative menu with crazy nomenclature increases your curiosity towards dishes like Hasta la pasta! Excluding some basic Punjabi dishes, Mint Mojito and Mango cheesecakes are some of its specialities that definitely deserves a trial!
Address: G 7 Silver Radiance, Pakwan Cross Road, Sindhu Bhavan Marg, Ahmedabad, Gujarat 380054
---
8)Kake di Hatti, Thaltej
All you need to know about this restaurant is hidden in its name. Kake di Hatti is known for its typical Vintage Punjabi themed decor and extremely spacious interior. Just try its Tandoori food but do not miss its Green Melony Mocktail and creative Chole Bhature. It is classy, catchy and aesthetically pleasing in each and every parameter. Wanna show off in front of your peers? Do try this amazing Punjabi restaurant and you'll never miss a chance to experience the best ambience and Punjabi food ever!
Address: 1st floor, Times Square 2, Thaltej, Ahmedabad, Gujarat 380054
---
9)Kabir Restaurant, Drive Inn
Simple and subtle as the name suggests, Kabir Restaurant is the most popular Punjabi food restaurant in Ahmedabad not just because of is taste and ambience but also because of its reasonable rates. If you wonder what food will be preferred by every generation in the current time, visit Kabir restaurant ASAP!
Address: J B Towers, Opposite Doordarshan Kendra, Drive In Rd, beside SAL Hospital, Nilmani Society, Thaltej, Ahmedabad, Gujarat 380052
---
10)Stuffs Food, Naranpura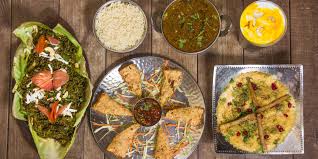 Just imagine the yummiest Punjabi recipe in the world, and the first thing that'll catch up your mind will be Stuffs food in Ahmedabad. Its amazing cheese paneer combo dish brings heavens to your mouth just when the 1st bite hits your taste buds. Parathas or Naans whatever you choose are always perfectly cooked and extremely crispy! And not to forget but its dry fruit lassie does not miss even a single bit of internal peace that is going to flush in your body once you have it. Not so fancy but the Punjabi outlet is completely stuffed with delicious cuisines!
Address: G-6, Sundar Nagar, Near Mirambika High School, Naranpura, Ahmedabad, Gujarat 380013
---
11)Absolut Punjab, Satellite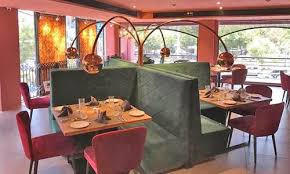 As the name suggests, Absolut Punjab is the absolute epitome of a typical Punjabi restaurant serving basic Punjabi food including koftas, kulchas, daal and everything! There is absolutely no doubt in the taste of the food and customer retention in the restaurant is generally maintained by its brilliant customer service. The great ambience makes it an amazing spot for family occasions and casuals outings!
Address: 1st Floor, Sarthik Complex, Satellite Rd, Ramdev Nagar, Ahmedabad, Gujarat 380015
---
12)Birmies, Panjrapol Circle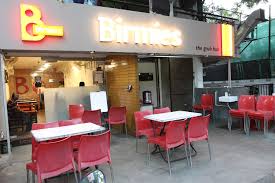 An amazing fast food outlet, Birmies is known for its superb snacks and starters. With a considerably light and comfortable sitting, Birmies serves its food in the neatest and clean manner. It's Rajma Chawal and dal fry will make you eat and repeat every time. Apart from basic Punjabi dishes, the outlet's speciality lies in its super tasty dish – Hum Pum Paneer! Trying Birmies in Ahmedabad at least once is definitely worth it.
Address: Antriksh Complex, Ground Floor, Panjarapole Cross Rd, Ambawadi, Ahmedabad, Gujarat 380015
---
13)Honest Restaurant, S.G. Highway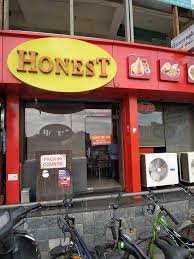 With the largest food restaurant chain in Ahmedabad, Honest Restaurant is honestly the most popular food outlet all over Ahmedabad. Serving multiple cuisines from baked Macaroni to Chinese to Pav Bhaji and all, Honest restaurant serves the best Punjabi Thali in whole Ahmedabad. Its mild taste and hygiene factor occasionally make it friendly for even patients or Bachelors living alone! Its reasonable rates and vast reach makes it easy to approach and therefore most popular.
Address: G-8-9, Ground Floor, Shapath Hexa, Beside Domino's Opp. Gujarat High Court, Sarkhej – Gandhinagar Hwy, Sola, Ahmedabad, Gujarat 380060
---
14)Yaara Da Dhaba, Sola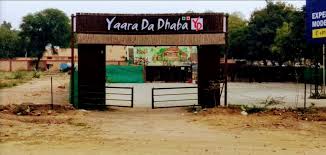 Yaara da Dhaba is as dedicated to the Punjabi theme as the name suggests. It is another wonderful Punjabi restaurant or rather Punjabi Dhaba that gives you the real Punjabi experience even if you aren't familiar with the real Punjabi culture. Eat, chill and enjoy your own roadside dhaba with food arriving straight from Punjab da pind. Its lavish ambience and live music facility make it a great spot for party occasions or family get-togethers.
Address: SG Highway, Old High Court Road, Opp Civil Hospital
---
15)Amnesia by Arya Grand, Sola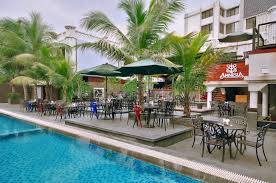 As the name suggests, Amnesia is placed under a huge resort with a pool on the outside. The restaurants have gained value because of their elite maintenance and lavishing ambience supported by the whole Arya Grand resort. Punjabi food of this place hits different especially Amritsari dishes. Amnesia is a must-try for an everlasting experience with your peers or even family. Apart from its basic Punjabi cuisine don't forget to try its live oven cooked pizza!
Address: Aarya Grand Hotel, Kargil Petrol Pump Lane, Nr. Gujarat High Court, S.G Road, Ahmedabad, Gujarat 380060
---
16)Gormoh Restaurant, Bodakdev
Located on a beautiful corner, Gormoh restaurant is known for its eye-catching interior and brilliant customer service. Whether you order it online or go for a family dining, it's a must-try for superb Punjabi food at a reasonable rate. It is spacious, comfortable and cosy and offers multicuisine dishes attracting all local customers.
Address: Ground Rudra Square Judges Bungalow Road Near Judges Bungalow Cross Road Bodakdev Ahmedabad Gujarat 380054 IN, Judges Bungalow Rd, Ahmedabad, Gujarat
---
17)From the North, Navrangpura
From the North is another Authentic Punjabi food restaurant in Ahmedabad known for its amazing dining facility and catchy interior. It has both historical and trendy wall pieces hanging around the whole place. The restaurant has recently come up with a variety of crazy Punjabi dishes including Stuffed Paneer, Aloo Tikki Chaat etc. Apart from this some of the most popular dishes of the food outlet include Naan Pizza, Isabella Sizzler, baked cheese butter masala sabzi etc. As the description suggests, the restaurant offers a number of innovative platters that will blow your mind!
Address: Choice Restaurant Lane, Emerald Building, 23, Swastik Cross Rd, Navrangpura, Ahmedabad, Gujarat 380009
---
18)Under the Neem Trees, Thaltej
The most aesthetically beautiful restaurant in Ahmedabad, Under the Neem Trees, is a grand food outlet serving the most appealing food in the city. Divided into two sections it serves both Continental and Indian food. It has attached banquet halls and serves extraordinary dishes including Punjabi cuisines. It has a vast menu with so many cuisines that you will not be able to stop ordering! With attached gardens and extremely spacious interiors, the place is another special spot to dine in and have Punjabi food.
Address: Opp. Mahila Municipal Garden, Rajpath Rangoli Rd, Bodakdev, Ahmedabad, Gujarat 380054
---
19)Shree Marutinandan, Thaltej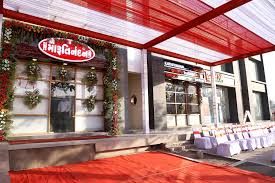 Commonly famous for its Kathiawadi food, Marutinandan exceeds your expectations when it comes to Punjabi dishes. Its Paneer Lasni and sev tamatar will make you lick your finger once you have it. It also available in a number of places all over Ahmedabad and serves the spiciest food. There is no way the restaurant does not make you fall in love with it.
Address: Shree Marutinandan: Trinity Complex, Ground Floor, Zydus Hospital Rd
---
20)Mehfil Restaurant, Paldi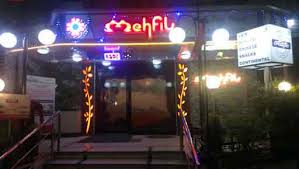 Last but not least Mehfil restaurant can also be a good choice for having Punjabi cuisines. It's reasonable, simple, comfortable and hygienic. When it comes to taste, Mehfil leaves absolutely no error in making an everlasting effect on the taste buds of the customer. So join the Mehfil of this restaurant and enjoy royal Punjabi food with your buddies ASAP!
Address: Opposite Jaydeep Tower, Below Shreyas Bridge, Dharnidhar Rd, Paldi, Ahmedabad, Gujarat 380007
---
Also Read: Most Popular Punjabi Food Restaurants in Surat for Must-Try
---
LIST OF ALL PUNJABI RESTAURANTS IN VARIOUS AREAS:
Listing restaurants in Ahmedabad can be endless because here we have a food outlet at every next shop. Not only this but a single restaurant literally has so many different branches all over the city, that whether it is Punjabi or Gujarati, customers do not have to put any extra effort to travel to distant places. A lot of streets do have Punjabi stalls too! Still, just in case you find trouble reaching these 'most popular Punjabi food restaurants in Ahmedabad', hereby is an area-wise list for some lazy lords. Bon appetite!
---
Vastrapur
Kesar Foods: hGF-6, Himalaya Complex, Nehru Park, Vastrapur
Dilliwale: 310 3rd Floor Pushti Heights, opp. Shivam Snacks, Gurukul
---
Navrangpura
Dinner Bell: Sarvottam Nagar Society, Navrangpura
---
Thaltej
Choice Snack Bar: Columbia Hospital, 5, Ozone Desire Zydus Hospital Road Near Asia
---
Sindhu Bhavan Road
Mango Restaurant: Sindhubhavan Marg, PRL Colony, Bodakdev, Ahmedabad, Gujarat 380054
---
S.G. Highway
Turban Tadka: 106, Siesta Business Zone NR Baghban Party Plot Hebatpur
The Grand Bhagwati: 380, Sarkhej – Gandhinagar Hwy, Sarkhej, Ahmedabad
---
Ambavadi
650 – The Global kitchen: Shreekunj Mandapam, Beside Golden Tulip Bungalows & Tulip Citadel
---
Ghatlodia
Brick kitchen: 2nd Floor, Five Petals Hotel & Banquets, Near Chanakya Puri Bridge
---
Related posts