In need of a good meal, but don't know where to go? Here we are, to help you choose the most excellent hangout places available in Surat with astounding food paired with refreshing ambience along with most loved staff services. It is difficult to find some worth visiting cafes in big cities nowadays as small cafes are found in every corner of Surat city although each one of them doesn't offer the same kind of standardized services to the customers that are required and worth spending our money and time visiting that place. We have picked some amazing Cafe's in Surat keeping in mind the best services, delicious food and great ambience.
1)K'S Charcoal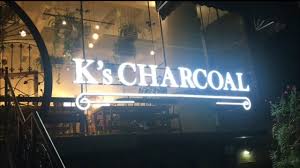 Address: Upper Ground Floor, Ganga House Next to Nexa Showroom, Near Iscon Mall, Piplod, Surat, Gujarat 395007.
It is the best place to have authentic Italian food. The ambience is one of the best in the town and literally never fails to impress. Everything right from pizza, garlic bread, pasta, nachos to their refreshing mocktails and shakes everything is on point perfect. The pizza's and ravioli are the best. There are quite a few places who serve the perfect virgin mojito and k's charcoal is one of them. It will never fail to impress you. They do not compromise a bit on the quality of food that they are serving.
Food Review:
The base of the cheese burst pizza is so good along with the toppings of onions, bell peppers, spiced paneer, coriander and dairy fresh mozzarella gives such a fulfilling flavour.
Mint mojito– People are usually very choosy when it comes to a tangy taste but the mint mojito provided by k's charcoal is the best one could ever have.
The hand-stretched garlic bread with chilli and bell pepper is a must-try when visiting this place. Double chocolate chips shake never fails to impress. The bean nachos loaded with beans, fresh lettuce, cherry tomatoes, jalapenos, spring onions, olives, drizzled with fresh mayonnaise and serve with fresh salsa is to a die for the dish.

The Pomodoro and creme dish is word perfect with the perfect balance of sauce, veggies and spaghetti in it.
2)Episode Cafe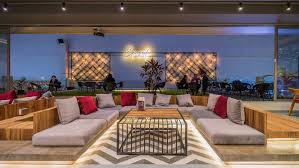 Address: C-203, Aagam viviana, Opp. Florence, Vesu, Surat, Gujarat 395007.
It has the best lounge for spending time with your friends, colleagues, loved ones and with anyone with great ambience. The quality of food is awesome. It is spread over a very large area and they have a great sitting place under the sky. It gives a peaceful and rejuvenating feeling to anyone visiting this place.
The New York cheesecake, espresso tonic, pizza slice and also the tomato basil pesto sandwich are good to have.
3)Cafe Ajiliya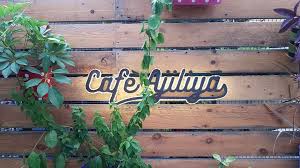 Address: Ajiliyaa, A-1, Ajit park society, kakadiya complex lane, ghod dod road, Surat, Gujarat 395001.
The ambience is typically the one which teenagers will totally love. There is a beautiful bungalow converted into a café with blue door which looks very nice. There are flowers all around and lights also add a varied touch to the café. It is a cozy place best suited for winters.
Choco frappe is a very good option you can have at this place. The consistency is good and the taste is amazing. Affogato is a new dish to try which is truly amazing as well.
4)Meraki Coffee House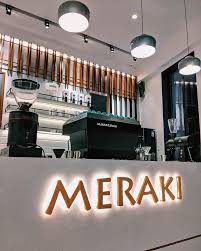 Address: Vesu main road near reliance market 108, SNS Platina, Someshwara Enclave, Vesu, Surat, Gujarat 395007.
Coffee is loved by everyone and to have the best coffee in surat Meraki is your go-to place. It is the most loved and favourite hangout place of people of surat. It is truly a delight for all the coffee lovers. With the wooden ambience and well-informed menu, it never fails to impress anyone.
Food Review:
The Vietnamese iced coffee and brookie are going to make you crave for more such brookie. New York cheesecake is very delicious and will perfectly melt in your mouth. Mocha frappe is also a must-try.
5)The Bungalow Cafe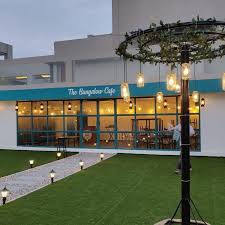 Address: C-302 Aagam Vivianna opposite Florence, Vesu, Surat, Gujarat 395007.
A plate full of nachos paired up with some good coffee, light music and good company, this café provides it with all. The vibes of this place will make you visit it again and again. It is an open terrace café which adds a cherry to the cake. Also, it has indoor seating for our own comforts. You can spend hours at this place. Definitely a go-to place with friends.
The choco frappe is a simple chocolate shake which is a onetime try thing.
6)Coffee Culture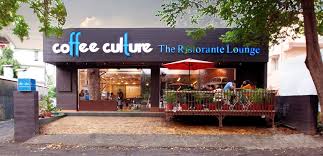 Address: 101, first floor, Valentina business Hub, 27, LP Savani Road, Guru Ram Pavan Bhumi, Adajan, Surat, Gujarat 395009b.
Awarded as an emerging café chain of the year by franchise India, coffee culture- the restaurant lounge is a thriving success with over 21 outlets across the country. Coffee culture has its interiors themed according to the culture of that particular city which makes it remarkable.
Though the prizes of the dishes are quite high but it is worth it. It has always been ones a favourite place to go to because of its vast menu which provides you with many options to choose from. The ambience is very comfortable and one would love spending some quality time at this place. The indoor seating area has comfortable and relaxing sofas as well as the normal seating.
Food Review:
Crunchy oreo cookie blended with milk and vanilla ice cream, glazed chocolate sauce, rimmed with chocolate sauce, sugar, and coffee powder topped with an oreo cookie. Oreo shake and KitKat shake are always a preferred option whenever it comes to shakes.
Freshly baked waffle topped with rich chocolate sauce, white chocolate sauce garnished with chocolate nuts and serves with chocolate dip and ice cream. Sounds drooling and Tastes amazing as well.
This is a must-try thing whenever you visit coffee culture. A delight for all the chocolate lovers.
You can try the yummy Maggie sizzler. It is a combination of cheese masala Maggie, fries and toasted veggies.
7)Coffee King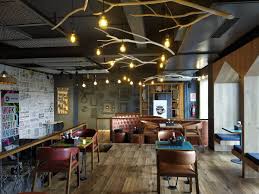 Address: 1,2. Abhinandan heights, near Madhuvan circle, LP Savani Road, Adajan Gam, Adajan, Surat, Gujarat 395009.
Coffee king is one of the best most favoured cafés in surat because of its amazing ambience, amazing food and of course the good service. Whenever in doubt about where to go you can blindly trust this place. Most of their dishes are perfect.
Who doesn't love Ferrero Rocher? And when your favourite chocolate takes the shape of a shake, something can't be better than this. You will totally fall in love with this shake. It is scrumptious and a delight to the eyes. A smooth regular cold coffee with chocolate sauce and choco vermicelli. The amount of sugar and coffee are always in proper balance and basically, it is good to go with a choice.
8)Kinaara – The Cafe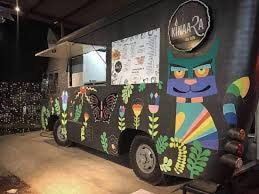 Address: Opposite Ryan International School, Piplod, Surat, Gujarat 395007
Want to have the cheesiest pizza with an authentic taste of Italy along with refreshing coffee that makes you feel energized? You must try this café. Not just the food but the service is very much remarkable of this place along with the great ambience it provides.
The ice chilling Nutella shake is very much loved because who doesn't love Nutella? The Chocopie shake is so desirable by every customer due to its amazing taste.
9)Pokket Cafe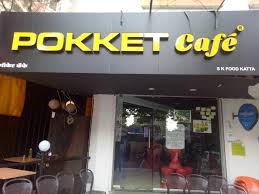 Address: Shop 13, Ground Floor, Riddhi Residency L.P. Savani Road, Adajan Gam, Surat
Pokket Cafe is not only known for its food but the service and the variety provided by them is remarkable giving customizable dishes along with good music. The prizes of dishes are not just pocket friendly but the quality is worth visiting it.
They never compromise on their good food quality or services.
The best part of this café is the special combo offers they hand out. The best ones to try are veg cheese pizza with the classic mojito, white sauce penne pasta again with the classic mojito and many more such combos with reviving tastes.
10)k'tea'ly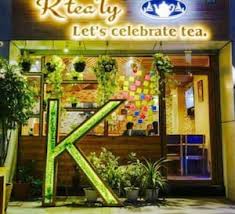 Address: 2 western arena building shop near Madhuvan circle green city road pal- adajan, surat.
It is known for a quiet, cosy ambience with fascinating interiors and good food at affordable prices.
Its popular dishes are Peri Peri Maggi, Ginger Tea, Cheese Sandwich, Hot Chocolate, Snacks, and Garlic Bread.
11)Cream N Crust Cafe
Address: G-38 Prime Shoppers Opp. Safal Square, University Rd, Vesu, Surat, Gujarat 394518
Well all of us thought that cream n crust was only limited to bakery sweets which benefitted people with a sweet tooth but our own friendly cream n crust has branched out and offers best quality food with our most favourite desserts. Soft music paired with desirable mouthwatering desserts and very friendly staff is what this place is famous for.
It is mainly known for the dessert dishes that they offer. The best ones are Cookie Crunch, Chocolate Volcano, Cakes, Desserts, Ice Cream, and Cheesecake.
12)Swiss Whisk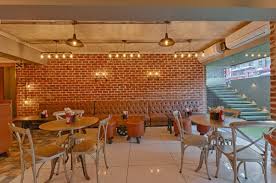 Address: Kakadiya Complex, lower ground, Citibank, opp, Ghod Dod Rd, Surat, Gujarat 395001
It is one of its kind and a to-go place whenever visiting surat due to its extraordinary vibe. This place is beyond awesome with stunning bakery and foodstuff. The dishes are a little pricey but it's all worth it.
This restaurant specializes in serving a range of cheesy pizzas made with the goodness of hand-picked toppings. The pizzas are generously sprinkled with a variety of toppings that make it a sheer delight to eat. This eatery's menu also includes sides like salads, burgers and sandwiches.
13)Caffix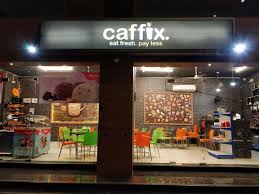 Address: 64, Raj Victoria, Behind TGB Restaurant,, Pal Gam Circle, Pal, Adajan.
Caffix is known for all the kinds of food it offers. If in doubt what to eat you must visit Caffix as it will provide you with number of options from Chinese, Mexican to north Indian food. Also, it provides food for all meal times be it breakfast, lunch or dinner. Many parties can also be organized here like a birthday celebration as it does not cost you pocket much.
14)Level 4 Terrace Restro and Cafe
Address: Royal Trade Centre, 515, Hazira – Adajan Rd, Jalaram Society, Adajan Gam, Adajan, Surat, Gujarat 395009.
It is a casual dining place offering Mexican, north Indian and Italian food. The hospitality provided by the staff of this restro and café is commendable along with the food and the ambience of the place. It is a got to place for many people due to the live music and live sports streaming provided by this place which adds extra to their credentials. It is also a rooftop restro and café which gives a glimpse of the city.
Its most popular and recommended dishes are Tandoori Butter Naan, Paneer Sultani, Karari Roomali, Cheese Butter Masala, Veg Crispy, Lasagne.
15)Cafe Coffee Day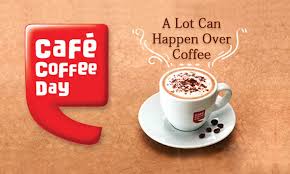 Address: Inside Orbit Tower, Sahara Darwaja, Ring Road Opp. Old Sardar Market, Umarwada.
Want a relaxing day with a hot coffee with a light crowd and a perfect place to read books with the perfect sitting and comfort? Café coffee day is the place for some solitude time. All the coffee options available there are of exquisite taste and you can select the best you like. The staff is very friendly and gives you your space for your alone time. It is also a great place for smooth and light dates with no disturbance, just to chill and talk about yourself and your life.
Related posts