---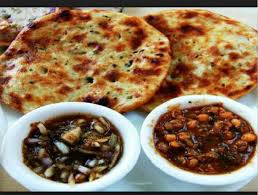 Isn't it obvious that when you hear the word 'kulchas', you automatically attach Amritsar as its prefix? And why not?
Amritsari Kulcha is famous in the world, in fact, it has got its GI TAG (geographical indication tag). These mouthwatering, crispy Kulchas are one of the many reasons that make Amritsar, the food capital of Punjab.
Now, Let's Venture into the shops that have been making these world-famous, delectable Amritsari Kulchas for over 50 years.
1)Bhai Kulwant Singh Kulchian Wale
---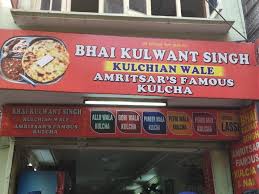 Address: Bazar Bikaneria, Near Golden Temple, Katra Ahluwalia, Town Hall, Amritsar
Bhai Kulwant Singh Kulchian wale is one of the most famous and old shops of Amritsar. They open their shop at 8:00 am and shut it down at 4:00 pm everyday. They have been serving Kulchas for over 70 years. Its location is ideal as it is quite close to Golden Temple. If you are hunting for a place to have authentic, heavy breakfast after watching holy 'palki sahib' at Golden Temple, then this place is the best for you. They serve kulcha with special 'Arabi ka achar' ,The Kulchas here are pocket friendly too with Amritsari Kulcha starting from just Rs 40.
2)All India Famous Amritsari Kulcha(Choongi Kulcha Wala)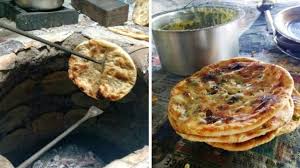 Address: Basant Avenue, Purani Chungi, Maqbool Road Shop No 1, Amritsar 143001 India
The World famous chef Vikas Khanna loves the Kulcha of this place. This small shop cannot accommodate more than 15 people, yet people wait for hours to have the Kulcha of this shop and why not? Afterall, sabar ka phal CRISPY hota hai !!! The timings of this shop are 8:00 am to 4:30 pm.
The kulcha here is of just Rs 40. Their speciality is their thick, green onion chutney. This kulcha can be best paired up with Coke and their special Mithi Lassi. This shop is approximately 50 years old or even more. The managerial staff includes only one person who has been managing the shop since eternity and that too very efficiently. So, what are you waiting for? Hurry up, go grab your kulcha!
3)Pehlwan Kulcha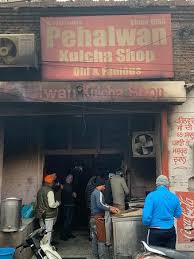 Address: Lakshmanser Road, Moni Chowk Rd, Nimak Mandi, Amritsar, Punjab 143001
Visit to Gurudwara Shaheed Ganj Sahib is incomplete if you didn't ear Kulchas of Pehlwan Kulcha.
This shop was opened in 1953 and is serving delicious, crunchy kulchas since then. The taste has been the same as it was on the first day. (My grandpa says so, I wasn't even born). The timings of the shop are 8:00 am – 2:00 pm. This is the only shop in Amritsar that applies ghee to kulcha rather than butter. Kulchas here are very crispy and the price of the kulcha is just Rs 40.
4)Kulcha Land
Address: Opposite District Shopping Centre, Ranjit Avenue, Amritsar
This is the oldest kulcha shop of Amritsar, best known for its masala kulcha. They have 3 kinds of Kulchas – Amritsari Kulcha (Rs 45), Masala Kulcha (Rs 55) and Paneer Kulcha Rs (70). This shop has been providing delectable, mouthwatering kulchas for over 70 years. The timings of this shop are 9:00 am to 5:30 pm. They also provide the service of takeaways and home deliveries.
5)Monu Kulcha Hut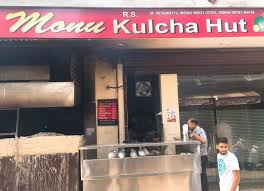 Address: Gali No, 10, Loharka Road, Ranjit Vihar, N.R.I. Colony, NRI Colony, Gumtala, Amritsar, Punjab 143001
This shop is not as old as the other four mentioned above but it surely gives a great deal of competition to the other shops. The kulcha of this shop is so yummy and so crispy. The owner is so humble and so polite,because of its popularity the owner had to double the size of this shop. It offers a wide variety of kulchas. Most famous are Paneer Kulcha, Gobi Kulcha and Amritsari Kulcha. The timings of this shop are 9:00 am to 1:00pm. The kulchas here are affordable too.
Your visit to the food capital of Punjab is incomplete and futile if you didn't eat the yummy, crunchy, buttery Amritsari Kulchas. So go and eat those Kulchas straight away and don't forget to pair them up with mithi lassi or coke!
Related posts