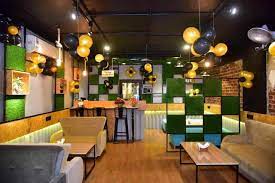 Birthday? Anniversary? Get-together? Finding the best Cafes in Vadodara to celebrate your special days with your special ones, then your wait is over. Here are some exotic cafes in Vadodara that you can add to your must-try list. These cafes are hand-picked, which serves delicious dishes and unique mocktails along with an amazing ambience and pleasant atmosphere. These cafes will not only serve you great food but will also enhance your Instagram posts with their peppy and exotic interiors. Presenting you Some of the best cafes from the whole plate.
---
List of Best Cafes in Vadodara to try for:
---
1)Times Cafe (Lounge)
Address: Prafull Society, Tarangan Society, Haripura, Vadodara, Gujarat 390020
Times cafe the Lounge is my personal favourite cafe of all times. Dim flickering lights give a perfect touch of peace from the shor of the city. The interior is damn cosy and one can feel at home in this very place. There is also balcony sitting for you to enjoy cigarettes with your limitless thoughts and there is also a wide variety of books and games to spend your fun time.
Best Dishes: Mac and Cheese, Baked clubbed sandwich and my personal preference Cheese chilli garlic nachos. Shake lovers can also try KitKat and Brownie shakes which goes hand in hand with sizzling hot brownies.
---
2)VJ Cafe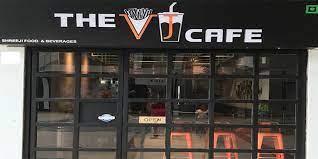 Address: Trivia comlex, Natubhai Cir, Abhishek Colony, Vadiwadi, Vadodara, Gujarat 390007
Finding Potato twister, perfect fries along with real fruit punches and a comfortable space?? Well then VJ cafe is perfect for you. It serves authentic Italian food along with peachy drinks that help to satisfy your taste buds and tongue cravings.
Must try: Chipotle potato twister with mango delight, 7 cheese fries go hand in hand with cold coffee one can also try various types of waffles with your favourite ice creams.
---
3)Brew 13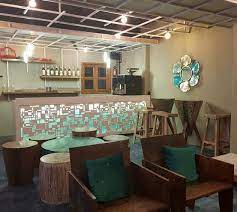 Address: A6 Rajpath Society, Old Padra Rd, Vadodara, Gujarat 390020
Brew 13 never fails to impress me with its wide variety of food. One can always fill their Tummys in brew 13 by trying Italian and French cuisine. It serves tons of good food at a very reasonable rate and the interior is also damn classy.
Must try: 3 layer Club grill sandwich along with lemon-mint mojito, it also serves fresh Thin-crust pizza along with jalapeno and olives. Desserts are also in a wide range, but its Choco lava cake is sizzling delicious.
---
4)Soul Brew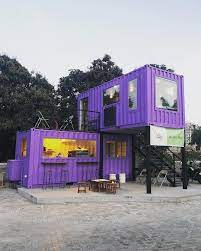 Address: Shop No 6, Vasna Rd, Tagore Nagar, Diwalipura, Vadodara, Gujarat 390015
Want to spend long hours covering up for your homework or presentations? Want to spend forever with your date or loved ones and talk about everything over a cup of coffee? Then Soul Brew serves the best coffee in town. It prepares its perfect coffee from its perfect coffee beans crushed with choco.
Must try: Crème cappuccino along with vanilla scone, 2 shots expresso which lightens your mood, Double chocolate mocca and most delicious Coffee Ice Cream Smoothie. Apart from this it also serves Pizza, Burgers and Wraps.
---
5)Lil Hideout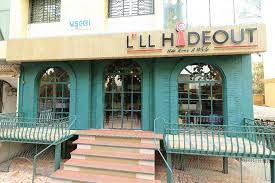 Address: Prafulla Complex, Old Padra Rd, Haribhakti Extension, Paris Nagar, Diwalipura, Vadodara, Gujarat 390015
Planning a date or want to celebrate with your dearest in complete silence and privacy, well here is the place for you. Lil Hideout situated in the inner street of the main road provides the most authentic pizza and garlic bread in town. It also provides customised packages which include cakes, decoration and gifts which can make your day special.
Must try: Fried aloo cheese pizza, Burger, Veg garlic wrap, Italiano pizza, Nachos and cheese, Oreo shake, Red velvet shake and our favourite Chatpata cheese naan.
---
6)Vibe the Bistro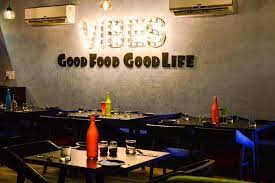 Address: GF-101 Aries Pavilion, Vasna Rd, beside Cafe Coffee Day, Shobhana Nagar, Vadodara, Gujarat 390007
A great place with great food and great peppy ambience, Vibe the Bistro is one of the best cafes in town who serves hot unique dishes, it also provides various games and fine sitting arrangement to enjoy your time with your family and friends
Must try: Veggie mushroom pizza, Mexican rice, Cheese fondue, Blueberry cheese cake, Nachos with cheese, Sizzling choco lava brownie, Fried ice cream and Cheese strawberry thick shake.
---
7)Baking Couture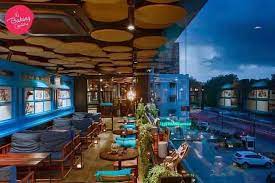 Address: Plot no. 201-203,The Emerald, Near Race Course, Chakli Cir, Vadodara, Gujarat 390007
One of the most authentic cafes situated in city center of the town. It serves a variety of food along with live music which just blends along with your mood. Its little costly but worth trying.
Must try: Guava tart, Irish frappe, Mango cheesecake, Peanut butter mocha, Croissant stuffed, Mango Pastry, Cheese garlic sticks, Orange cheesecake, Croissant sandwich and Black veggie burger.
---
Read More: List of famous Punjabi food Restaurants in Vadodara
---
8)Appetito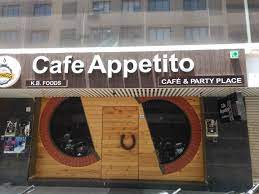 Address: a)FF-101/102, Shalin Complex Near Eva Mall, Manjalpur, Vadodara
b)Shop No. 17 & 18, Lotus Elite, Ground Floor, Gotri Rd, Vadodara, Gujarat 390021
c)Shop No. GF-10 Saffron Complex, Fatehgunj, Vadodara, Gujarat 390002
One of the best… no no it's the best chain of a cafe in the whole town. Appetito chain is completely theme based and it has about 6-7 different themes. Arabia theme serves with Mughlai touch, Casino based theme serves on poker tables and Appetite jail gives you seat behind the bars. One of the adored couple-friendly chain.
Must try: Cheese chutney sandwich, Double cheese chilli garlic bread, Cheese mushroom pizza, Schezwan Maggie, Oreo and Brownie shake, KitKat freak shake, Stuffed hun paratha, bbq grill sandwich and my favourite 3 layer pizza.
---
9)Nirvaan Cafe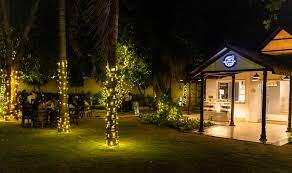 Address: Sun Pharma Rd, Pramukh Swami nagar, Atladara, Vadodara, Gujarat 390012
Want to experience Nirvana in the Chaos of the city?? Well, then The Nirvaan cafe is the best place for you to connect with your inner soul. The interior is quite peaceful and it has light colours on its walls which calms the mind. They serve wide variety of unique foods along with yummy drinks.
Must try: Garlic cheese fries, Fully loaded nachos, Peri-peri banana, Olives margarita pizza, chocolate frappuccino, chocolate malt hazelnut brownie, corn cheese wrap, grill fries sandwich and most delicious nachos Bombay chaat.
---
10)Club Offshore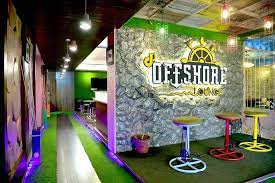 Address: Ground Floor, Old Padra Rd, behind Pragati Sahakari bank, JP Nagar, Diwalipura, Vadodara, Gujarat 390015
Club Offshore has one of the great malt interiors. It has bikes on the wall, clocks on the roof and sitting arrangement are also quite fine. One can get great pictures here as there is proper lighting and this café is also couple-friendly.
Must try: Kiwi kiss, Pinacolada, Sex on the beach, Monster shake, Tandoor garlic bread, Hara bhara kabab, Cheese jalapeno balls, Potato sago shots, Barbeque burger, Thin crust veggie delight, Pear shake, Red velvet shake.
---
11)Cafe Ville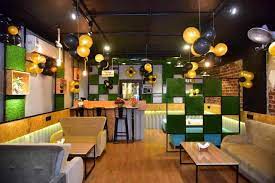 Address: SB 08,classic complex, near akota garden, Akota, Vadodara, Gujarat 390020
Ever heard of a cafe serving eggs?? Well, here it is.. perfect place for eggitarian as they can get a wide variety of delicious egg dishes in one of the most authentic café. Apart from eggs, this cafe serves all types of delicious food and it is enjoyed by couples the most.
Must try: Cheese egg tikka, Masala half fry, Spongy omelette, Banana smoothie, Farm cheese pizza, Choco-chip cookie ice cream, Peri-peri fries, Veg grill burger, Egg ghotala, Nutella sandwich, Tangerine mocktail and Cookie crush lava cake.
---
12)Dugout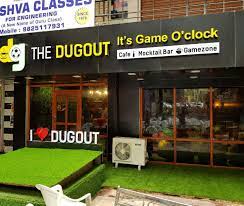 Address: 5/6, near akota stadium, Sundarvan Society, Sheetal Nagar, Akota, Vadodara, Gujarat 390020
This Cafe is only designed for couples. The cafe has different cabins along with curtains so that couples can enjoy their privacy and be in their zone for hours. The interior is also quite romantic and couple friendly. You can also get your customised decoration for anniversaries and birthdays.
Best Dishes: veg cheese Maggie, Oreo choco shake, KitKat delight, double cheese pepper pizza, blue lagoon mocktail, lemon punch, burger e Punjab, noodle Frankie, Schezwan rice, mint Alfredo pasta and chilli grill sandwich.
---
13)Coffee Yard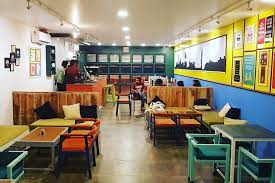 Address: Find it at: Guruprasad Society, 23, Akota Stadium Rd, Guruprasad Society, IOC Nagar, Haripura, Vadodara, Gujarat 390020
Coffee Yard is serving its exotic coffee for many years in Vadodara. If you are a coffee lover then this place is perfect for you. Choco coffee beans along with sugar and salt just add the perfect blend of taste in milk. Do try if you need some time for yourself.
Best Dishes: Hazelnut brownie, Greek veggie salad, Burnt cheese sandwich, Lemon Mojito, American expresso, Omelette with orange bites, Pizza on shores, and Grill burger fries.
---
14)Cheese and Chips
Address: 5, Ground Floor, Manubhai Tower Opp faculty of Arts, Nr. Hot bite, Sayajiganj, Vadodara, Gujarat 390005
Cheese and Chips never ever leave a chance to amaze me. This café is quite pocket friendly as it always offers delicious combos along with the normal menu. The interior is quite delightful and there is a bridge made from ropes which adds beauty to this place.
Must try: Crispy mint burger, Cookie cream shake, Cheese fries, Veg hot dog, Masala butter Maggie, Lemon orange mocktail, Coconut sour water, Sparking orange juice and my favourite Veg cheese and Chips sandwich.
---
15)Coffee Clan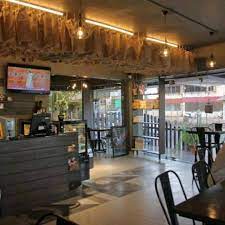 Address: Shivang Complex, Shop N0, 4 5 6, Urmi Rd, Opp Gail Office, Punit Nagar, Society, Vadodara, Gujarat 390020
Coffee Clan not only serves sandwiches and fries but it also serves straight from the tandoor. Various Punjabi combos never fail to attract their customers. The reasonable combos go evenly with freak shakes and mocktails. This cafe is quite a couple friendly.
Must try: Dr Nuttero shake, Gravy fries, cheese Maggie, Hot chocolate, Arrabbiata Pasta and Sandwich, Triple C sandwich, Red velvet cappuccino, Bruschetta and Kathi roll.
---
16)Bogo Cafe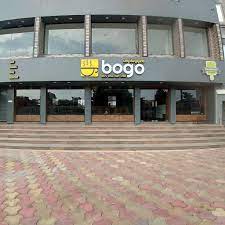 Address: 7-A, Rajpath Society KTM Showroom Lane, Old Padra Rd, Vadodara, Gujarat 390007
Bogo is an acronym for buy one get one.. yes you read it right, sounds exciting right?? The interior makes this place worth visiting. Great peppy furniture and smoky walls add the perfect vibe to the atmosphere. One can play many games here and enjoy their days and evenings. Most couples spend their quality time here.
Must try: Blue curacao mojito, Mango frappe, White penne pasta, Mexican pizza, BOGO special nachos, Thin-crust mint and Basil pizza, and Paneer pataka burger.
---
---
Related posts