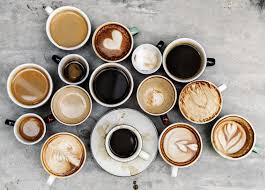 What is Coffee?
Coffee is a dark, brewed, acidic drink prepared from roasted coffee beans which come in many types. It is unequivocally one of the most reputed and finest drinks in the world. This miracle drink not only reduces the risk of getting cancers and strokes but also helps in maintaining weight.
Origin of Coffee
Do you know that the first credible evidence of coffee being used as a modern-day beverage was first found in Yemen? Yes to be precise, it was 15 Yemen road, Yemen.
(only FRIENDS fans will get this, don't bother yourself so much if you don't understand this.)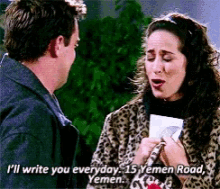 Alright jokes apart, Coffee was found in 15th century in Sufi Shrines where the coffee seeds were first roasted and brewed in a manner much of a muchness to how we make it nowadays for drinking. By the 16th century, the drink had reached the rest of the Middle East and North Africa and Europe.
Different Types of Coffee Beans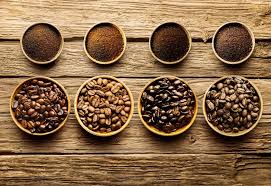 There are four different types of coffee beans available in the world. You must be wondering what these are ? Where are they found ? What is the difference between them all ? Let's find out !!!
Arabica (Coffea Arabica)
These are the most prominent type of coffee beans that dominate the coffee beans industry with about 60% of the global production. It is sweet, mild and less acidic as compared to other coffee beans. It is widely used in North America. High quality arabica beans can be found in Mexico, Ecuador,Brazil, India, Rwana etc.
Robusta (Coffea Canephora)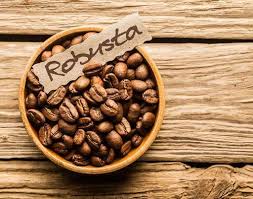 These coffee beans are cheaper and have a more bitter taste than Arabica. These have high caffeine content and are most popular in Europe, the Middle East and Africa.
These coffee beans can be grown in varied climates and temperatures.
Liberica (Coffea liberica)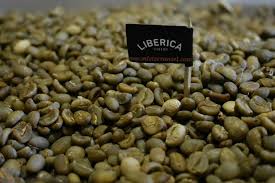 It was first discovered in Liberia from where it got its name. Liberica coffee makes up to about 2% of the world's consumption. It is grown and consumed in certain Asian countries where it suits the climate a little more and can be sold more cheaply. The coffee it makes is still coffee.
Excelsa(Coffea Dewerti)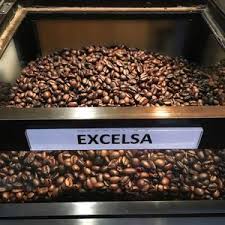 The fourth and final type of coffee is Excelsa. Often confused with Liberica and Robusta. Excelsa is grown in Southeast Asia and represents only a small fraction of the world's coffee production.
Different Types of Coffee Drinks
Are you the kind of person who loves coffee but you only have a little information about the different types of coffee? Don't worry newbie we'll make you a coffee connoisseur in no time. Just scroll down to get insights of the amazing world of coffee.
Coffee can be made and served both Hot and Cold. Lets first find out about various kinds of Hot Coffee.
Black Coffee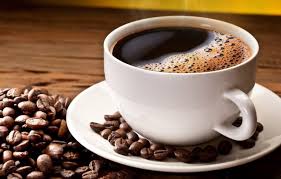 Black Coffee is the most bitter and simplest kind of coffee that is normally brewed without the addition of additives such as sugar, milk, cream etc. Its original name is cafe noir. It is a perfect drink to bid goodbye to your Monday Morning Blues.
Espresso
It is the building stone of different types of coffee like Latte and Macchiatos. There is more caffeine in an average cup of drip coffee than in Espresso.
Americano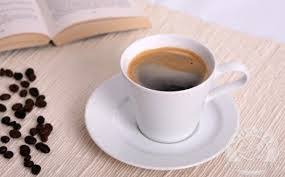 This type of coffee is made by diluting espresso and hot water. The Americano outshines its espresso cousins because of lack of milk content in it.
Latte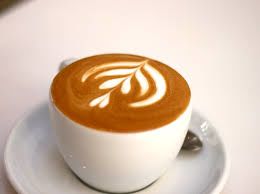 The word comes from the Italian caffè e Latte.
Latte is the most popular coffee drink, made from a shot of espresso and steamed milk with just a touch of foam.
Cappuccino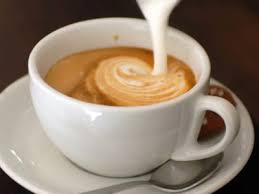 Cappuccino comprises equal parts double espresso, steamed milk, and steamed Milk foam on top.
Irish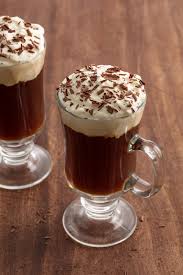 If you wanna try something damn stimulating then Irish Coffee is best for you.
It is basically a cocktail comprised of hot coffee, Irish whiskey, and sugar, stirred, all topped with cream.
Affogato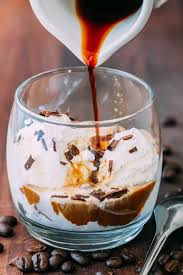 Affogato is a coffee dessert made from ice cream topped or drowned with a shot of hot espresso.
The cold ice cream mixed with Hot Coffee creates a delightful temperature.
Doppio
Doppio is a double shot of espresso which is extracted using a double coffee filter in the portafilter.
Cortado
Cortado Coffee is made using espresso and warm milk. It is less bitter than its parent espresso and has a sweet, mild taste.
Red Eye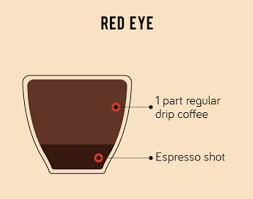 Red Eye Coffee combines one shot of espresso and normal drip coffee. This coffee is perfect if you want to energise yourself in no time.
Macchiato
Macchiato belongs to the family of Espresso. It lies somewhere between Doppio and Cappuccino that has a small amount of foam on top.
Lungo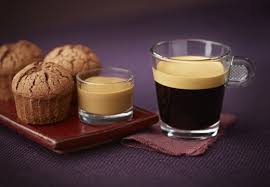 Lungo is made with one shot of espresso and has large quantity of water in it. It has high caffeine content and is the perfect beverage to charge up your body.
Mocha
Mocha, also called Mocaccino is a chocolate flavoured latte. The coffee gets its name from the city of Mocha, in Yemen.
Ristretto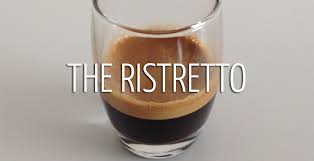 Ristretto combines Espresso with less amount of hot water which gives this coffee a sweet and mild taste.
Galão
Galão coffee is native to Portugal and is quite closely related to latte and cappuccino. It contains about double amount of foamed milk as compared to Latte and Cappuccino.
Flat White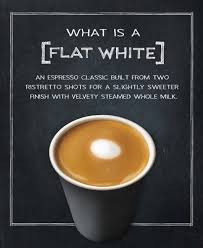 Flat White consists of Espresso with micro foam.It has higher proportion of coffee to milk.
Café au lait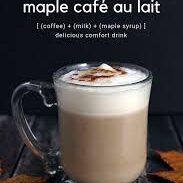 Café au lait is the french for 'Coffee with milk'. As the name suggests its a coffee with hot milk added to it. It is different from white coffee as white coffee has cold milk added to it.
Now that you have ample information about hot coffee, let's shift our focus towards iced coffee.
Different Types of Iced Coffee
Iced Coffee
Ice Coffee is the most prominent type of cold coffee that is brewed and served chilled.
Ice coffee is the most prominent type of cold coffee that is brewed and served chilled.
Iced Espresso
Iced Espresso is made from freshly brewed espresso. You can either chill the espresso in the freezer, or you can cool it down with milk and serve it over ice. Just like iced espresso, iced mochas, iced lattes are also available.
Nitro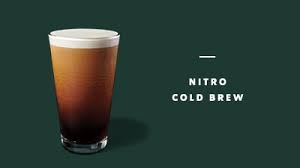 Nitro is a cold brew coffee blended up with nitrogen which gives it a rich, creamy foam. It is just like draft beer.
Mazagran
Mazagran is a cold, sweet coffee originated in Algeria. This coffee has been coined with the term 'ORIGINAL ICED COFFEE'.
Frappe Coffee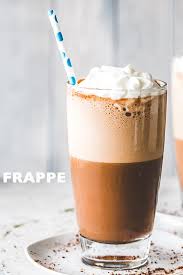 Frappe is a greek iced coffee drink made from instant coffee, ice, sugar and milk. Invented through experimentation by Dimitris Vakondios, a Nescafe representative, It is the most popular coffee in Greece and Cyprus.
Cold Brew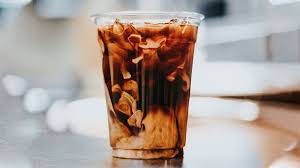 Cold Brew is made by mixing ground coffee with cool water and keeping the mixture in the fridge overnight. Simple! Isn't it ?
Related posts